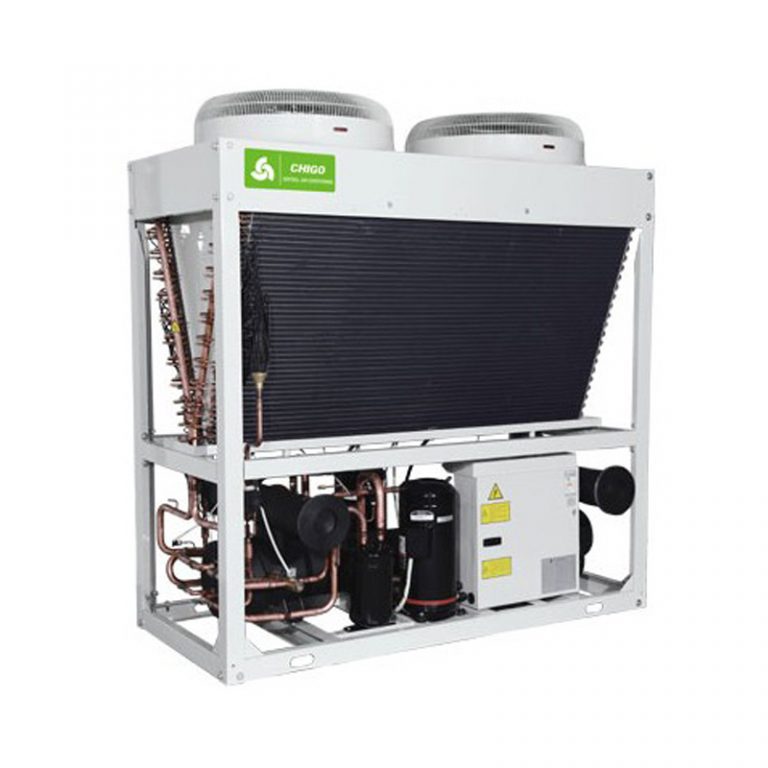 Chiller AC
Chiller AC supplier in Bangladesh CLS-F65HW/S

CHIGO AIR CONDITIONING CO.LTD.
Chigo Group, Guangdong,China.
British Thermal Unit Tested.
Self-Imported, Since 1983
Air Cooled Modular Chiller.
CLS-F65HW/SR1
60 kW
R410a

Showroom:

Dhaka-Chittagong-Sylhet
Contact: 01712 – 960 393
Availablity:
Out of stock
"Chigo Chiller Air conditioner Supplier in Bangladesh"  CLS-F65HW/S
Chigo Air Conditioning Company in china is manufaturing Chiller ac CLS-F65HW/S. It has best performance in commercially because chigo is now export in world wide 200 country. You can use it now because product performance and product durability is excellent. Chigo is MITSUBISHI company concern comapny. So quality control is very fine. User experience is very attractive. Product quality and product price is negotiable for all kinds of people.
Some Special Features:
AIR COOLED MODULAR CHILLER
Power consumption High.
Eco Friendly system Manufatured.
Environment Friendy product.
CLS-F65HW/SR1
60 kW
R410a
Type of Unit
AIR COOLED MODULAR CHILLER
Model
Number
CLS-F65HW/SR1
Capacity
Cooling
kW
65
Btu/h
18.5
Capacity
Heating
kW
69
Power Supply
V/Ph/Hz
380/3/50
Power Supply
Manual switch
100
250
Fuse
50
200
Compressor
Type
Scroll
Brand
Copeland
Model
ZP144KCE-TFD-522
Quantity
2
Power Input
Cooling
kW
22
Cooling rated current
A
38
Heating
kW
21.3
Heating rated current
A
37
Max. Input consumption
kW
28
Max. Current
A
51
Refrigerant
Type
R410a
Refrigerant control
EXV+Capillary throttle
Weight
Kg
7.0x2
Condenser (Air side)
Air side heat exchange
Finned coil pipe type
Fan motor
Qty
2
Air flow volume
10³/m³/h
24
Fan motor model
YDK550-6S01
Fan motor rated current
A
4.2
Fan motor input
kW
0.911
Evaporator                  (Water side)
Water side heat-exchanger
Shell and tube
Water resistance loss
kPa
30
Water inlet/outlet pipe line inside normal diameter
mm
DN100
Water flow volume
m³/h
11.18
Max. Pressure
MPa
1.1/2.75
Water Pipe connection type
Flange connection
Diamension
Nett (W x H x D)
mm
2000 x 2090 x 900
Packing size (W x H x D)
mm
2080 x 2250 x 950
Weight
Nett weight
Kg
570
Gross weight
Kg
600
Connection wiring
Power wiring
mm
16mm 2x3+10mm 2x2
Signal wiring
mm
(0.5~1) mm 2x2
Control Type
Wired controller
Safety protection device
Power supply protection (lack of phase, sequence, frequence, voltage).
Chiller water pump overload protection
Chiller water shortage protection
Water outlet temp. protection
Compressor discharge temp. protection
Compressor low pressure protection
Compressor high pressure protection
Sensor malfunction protection
Compressor current input protection
Fin temp. (Ambient temp.) protection
Anti-frozen protection
Sound level (semi-anechoic)
dB(A)
65
Operation water temp.
Cooling
°C
7~25
Heating
°C
30~55
Ambient temperature
Cooling
°C
10~48
Heating
°C
-10~21
Remarks:
Specifications are based on the following conditions:
Cooling:  Chilled water inlet/outlet: 12°C / 7°C and outdoor ambient of 35°C DB
Heating:  Warm water inlet/outlet:  40°C / 45°C and outdoor ambient temp. 7°C DB/6°CWB
Water side fouling factor: 0.086m 2°C/kW.