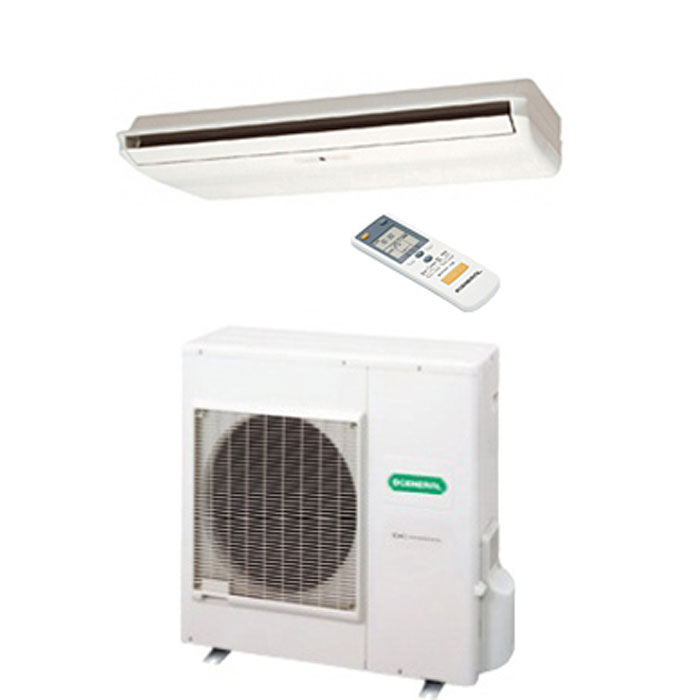 Ceiling AC
General 2.5 Ton Ceiling AC price in Bangladesh I ABG30ABA I

Fujitsu General Ltd. (Japan), Made in Thailand.

British Thermal Unit Tested.

Self-Imported, Since 1983

Air Swing System Multi.

Negative air ions deodorizing filter.

Power consumption High.

3 D Airflow & Auto Restat Function.

Self Diagnosis with Digital Display.

Showroom: Dhaka-Chittagong-Sylhet
Contact:

01712 – 960 393
"General 2.5 Ton Ceiling Ac price Bangladesh"
General AUG30AB Air conditioner established own credibility by performance as long as General ac price in bd is manufactured by Japanese Technology in Thailand. Perfect BTU, High Air flow, copper condenser, fan motor and compressor genuine. General ac in Bangladesh already build own awareness through product reviews and service. We are certified importer of Fujitsu General Ltd, Japan science 28 years in Bangladesh. You can see in our online stock up all types General Air conditioner with precise and outstanding explanation. When you want to buy a genuine product, please come on our Shop. Merely, we can confirm about product genuineness. General air conditioner is crown product in Bangladesh.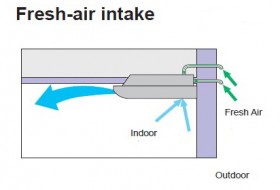 Special features:-
Power reduction unit High.
High Power consumption Unit.
High Energy Efficient Ratio.
Air Swing system 4 ways.
Noise step Indoor truly Low.
High Cooling skill.
Incredible quiet.
Swift and effortless setting up.
Auto Clean and Washable filter.
Negative air ions deodorizing filter.
Temperature adaptation Digital.
Eco-Friendly makeup.
 Dense & chic Shape.
Air Filter: Anti-Fungus & Bacteria.

Weighty indoor & Out Door.
High efficacy.
3D Airflow.
Simple method.
Intense Eye.
Automatic Operation.
Deodorizing role.
Air Purifying Function.
Remote Controller with back-lit display.
LED Wireless Remote Control.
24 Hour On/Off Timer.
Auto Restart after Power Failure.
Self finding with Digital Display.
Air Filter: Auto Clean.
| | |
| --- | --- |
| Origin | Fujitsu General Ltd (Japan) |
| Assembled by | Thailand |
| Model | AUG30ABA / AOG30A |
| Exact BTU | 36000 |
| Coverage Space | 300 (sft) |
| Energy Saving Unit | Smart Technology (inverter) |
| Star Rating | * * * * * |
| Cooling Capacity 1 | 8.80 (Watts) |
| Cooling Capacity 2 | 29400 (BTU/hr) |
| Moisture Removal | 4 (Ltr/hr) |
| Airflow- High 1 | 1200 (M3/h) |
| Airflow- High 2 | 707 (cfm) |
| Power Supply | 220-240/1/5 (Volts/Q/Hz) |
| Running Current AMP | 14.7 (Amps) |
| Power Consumption | 3.30 (Watts) |
| EER | 2.67 (w/w) |
| Indoor Unit Net Weigh | 48 (Kgs) |
| Outdoor Unit Net weight | 80 (Kgs) |
| Noise Level (Indoor Unit) | 38 (dB) |
| Pipe Length Maximum | 30(7.5) - m |
| Operating Temperature | 46 Deg.C |
| Refrigerant | R - 22 (Gas) |
| Compressor | Scroll (JAPAN) |
| Warranty | 2 years on compressor & 2 years Free Service with spare parts. Not Dust Clean. |