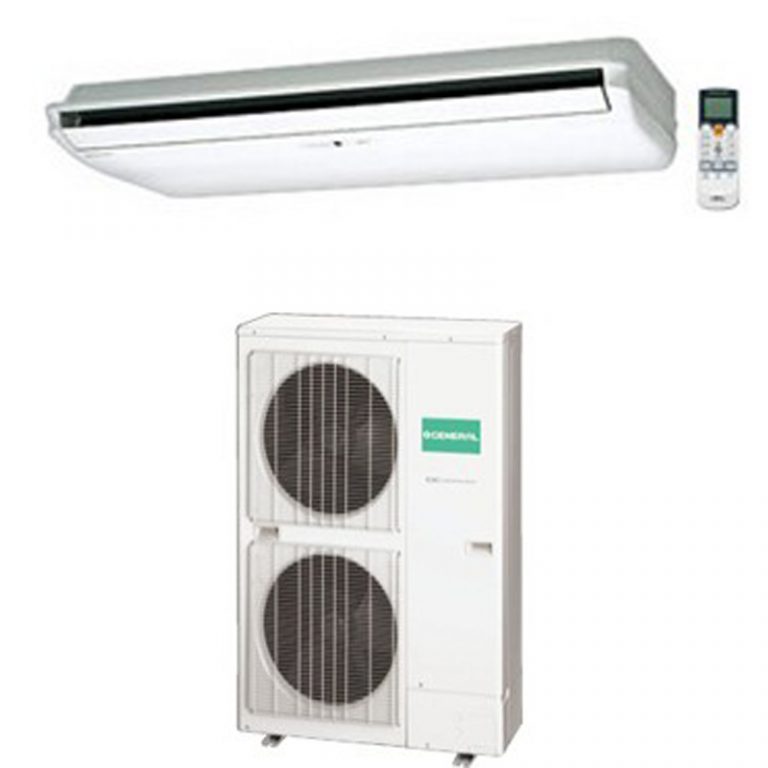 Ceiling AC
General Ac 4.5 Ton Ceiling price in Bangladesh I ABG54ABA I

Fujitsu General Ltd. (Japan), Made in Thailand.

British Thermal Unit Tested.

Self-Imported, Since 1983

Smart Energy Saving Mode.

Air Swing System 4 ways.

Auto Clean and Washable filter.

Anti Corrosion Body.

High Efficiency.

Showroom: Dhaka-Chittagong-Sylhet
Contact:

01712 – 960 393
"General 4.5 Ton Ceiling Ac price Bangladesh"
Our General 4.5 ton ceiling Ac price Bangladesh is original General Brand Air conditioner We know about our product because it's our imported from Thailand.Our business goodwill 32 years in Bangladesh. General is top brand air conditioner in whole world. We are selling general brand AC is much more from our shop or online store. Our product and service is top quality every buyer knows it.  You will find in here "General Air Conditioner price list Bangladesh" you know how to see low price product with high quality air conditioner. It is use in industry or office. Sometimes it may use in home. We can supply any amount of air conditioner.
Special Features:-
Power consumption High.
Dehumidification function.
Moister Remover nice.
Durable & long life use.
Smart Energy Saving Mode.
Super condenser unit.
Intake Gas.
Pearl color AC Unit.
Noise Level Indoor extremely Low.
Auto Clean and Washable filter.
Negative air ions deodorizing filter.
Strong indoor & Out Door.
Quick and Easy Installation.
Deodorizing Function.

Comfortable Mode.
Intelligent Eye.
Automatic Operation.
Deodorizing Function.
Air Purifying Function.
LED Wireless Remote Control.
24 Hour On/Off Timer.
Auto Restart after Power Failure.
Self Diagnosis with Digital Display.
High Efficiency.
3D Airflow.
Super Quiet.
Temperature Adjustment Digital.
Air Purifying Function.
General ac price Bangladesh
General 4.5 Ton Air conditioner contain 54000 Btu with high efficiency. It has super cooling ability with high ambient. It has excellent long term service quality. This is a one kind of industrial Air conditioner. It has need 440 Volta for electric connection. We are authorized Dealer of General Air conditioner. General Ac authorized Distributor in Bangladesh is esquire electronics  Ltd. There are lot of Air conditioner for customer selection. Our customer preference is top because client is king.General 4.5 Ton ceiling Ac is top selling item in bd. Our product quality is measured by Fujitsu general Ltd,Japan.
General Air Conditioner price Bangladesh
| | |
| --- | --- |
| Origin | Fujitsu General Ltd (Japan). |
| Assembled by | Thailand |
| Model | ABG54ABA |
| Exact BTU | 54000 |
| Coverage Space | 450 (Sft) |
| Energy Saving Unit | Smart Energy Saving Mode (Neno) |
| Star Rating | * * * * * |
| Cooling Capacity 1 |   |
| Cooling Capacity 2 |   |
| Moisture Removal |   |
| Airflow- High 1 |   |
| Airflow- High 2 |   |
| Power Supply |   |
| Running Current AMP |   |
| Power Consumption |   |
| EER |   |
| Indoor Unit Net Weigh |   |
| Outdoor Unit Net weight |   |
| Noise Level (Indoor Unit) |   |
| Pipe Length Maximum |   |
| Operating Temperature |   |
| Refrigerant | R-22 (Gas) |
| Compressor | Scroll. |
| Warranty | 2 Years on compressor with 2 years spare parts and free service. Not dust clean. |