Split AC price in Bangladesh
General Ac 1 Ton price in Bangladesh I ASGA12BMT I

Fujitsu General Ltd. (Japan) Made in Thailand.

British Thermal Unit Tested.

Self imported, science 1983

Power consumption high.

Low EER

Compressor: Rotary

Eco-friendly system.

3D Air-flow with intelligent eye.
General 1 Ton Split AC price Bangladesh
Fujitsu General air conditioner builds high quality product ensure with Eco friendly system. Most of the ac client use General 1 ton split ac in Bangladesh. Merely, general ac gives you elevated comfort in your home or office. Our General air conditioner is most reputed product in Bangladesh & its feedback is also excellent. General is in Japan other than assembled in Thailand. We import it from Thailand about 28 years ago. "General 1 ton split ac price  Bangladesh" is best selling product for home comfort. It will covered 120 square feet. You can choose it for your ease.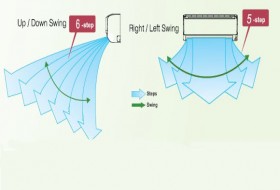 Only General brand ac can gives you high airflow or double air swing to covered your room cooling. This is the 3D air flow or multi airflow system. When you on, your air conditioner then it may keep cool very short time for 3D air flow system. General air conditioner best ac in Bangladesh for all kinds of ease activities.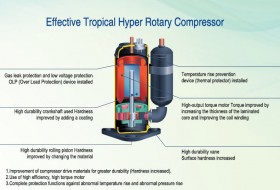 General air conditioner compressor is too much effective for cooling because it has supper cooling capacity and long lasting service. Maximum air conditioner user wants to buy General ac 1 ton price bd for long lasting compressor.
Product Features:- "General Ac price Bangladesh"
Power consumption High.
 Higher EER.
Precise LR.
3 D Airflow.
 Intelligent Eye.
Air Swing system double.
Wonderful cooling capacity.
Super Quiet Mode Function.
 Excellent Air-Filtering System.
Temperature Adjustment Digital.
Negative air ions deodorizing filter.

Anti-Fungus & Bactria.
LED Wireless Remote Control.
Eco-Friendly System.
Compact & Smart Shape.
24 Hour On/Off Timer.
Auto restarts function.
Comfort Mode.
LED Wireless Remote Control.
24 Hour On/Off Timer.
Self Diagnosis with Digital Display.
General Ac 1 Ton Price Bangladesh
General 1 Ton Split Ac is a highest selling product in Bangladesh. It is the Eco Friendly and extreme cooling Air Conditioner in Bangladesh. It is a Made in Thailand origin of Fujitsu General Ltd of Japan. We are the Dealer of General Ac 1 ton price Bangladesh near about 32 years in Bangladesh. It is the personal Air Conditioner and it is use in 120 square Feet space. Tremendous Cooling ability and comfortable wind is the unusual service of General Air Conditioner 1 ton price Bangladesh.
When we feel that Ac is off without turn off then Auto restart function doing work. It is the 100% BTU Guaranteed product because of British Thermal Unit tested. Anti bacterial filter and air swing is the different features of General 1 Ton Ac. Everybody knows that General Air conditioner is the most popular brand in Bangladesh. Most of the Ac user wants to use it for excellent service and authentic product. We shows of all General Ac price list in Bangladesh.
| | |
| --- | --- |
| Origin | Fujitsu General Ltd. (Japan) |
| Assembled by | Thailand. |
| New Modle | ASGA12BMTA |
| Exact BTU | 12,000 |
| Coverage Space | 100-120 sft. |
| Energy Saving Unit | Neno Technology (Advance). |
| Star Rating | 5 |
| Cooling Capacity 1 | Watts (3,400) |
| Cooling Capacity 2 | BTU/hr (12,000) |
| Moisture Removal | Ltr/hr (2.6) |
| Airflow- High 1 | M3/h (640) |
| Airflow- High 2 | cfm (380) |
| Power Supply | Volts/Q/Hz (220-240/1/50) |
| Running Current AMP | Amps (4.84) |
| Power Consumption | Watts (1080) |
| EER | w/w (3.14) |
| Indoor Unit Net Weigh | Kg (8) |
| Outdoor Unit Net weight | kg (30) |
| Noise Level (Indoor Unit) | dB (32dB) |
| Pipe Length Maximum | m ,15(10) |
| Operating Temperature | Deg.C (46 Deg.C) |
| Refrigerant | Gas  (R32) |
| Compressor | Hyper Tropical Rotary.(Advance) |
| Warranty | 2 Years Compressor & 1 Years Service Warranty & Spare parts. (If you face any problem.) |