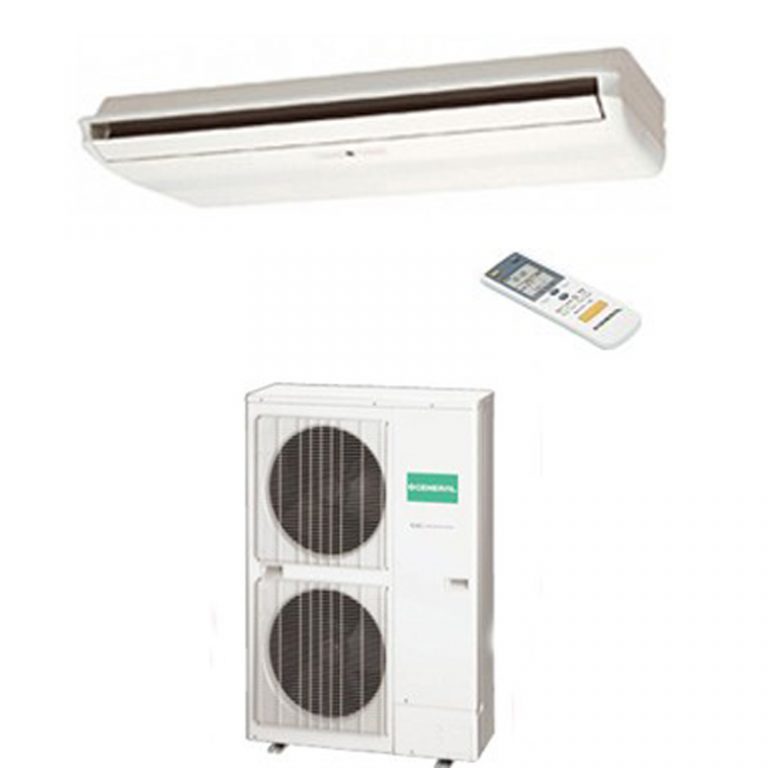 Ceiling AC
General Ac 3 Ton Ceiling Type price in Bangladesh I ABG36FBW I

Fujitsu General Ltd. (Japan), Made in Thailand.

British Thermal Unit Tested.

Self-Imported, Since 1983

Energy Efficient Ratio High.

Temperature Adjustment Digital.

Compact & Smart Shap.

Intelligent Eye.

24 Hour On/Off.

Showroom: Dhaka-Chittagong-Sylhet

Contact:

01712 – 960 393
"General Ac 3 Ton ceiling Type price Bangladesh"
AUG30AB General 3 Ton ceiling ac best seller air conditioner in Bangladesh. It's our imported product from Thailand and it's genuine by Japan. Our "3 ton general ac price in bd" is totally full intake. We can ensure to you about our product authenticity. When you want to buy original general ac in Bangladesh with best price then you will not find without us. It is use in shop, home or in your office and excellent performance and longevity only can give you general air conditioner. We have 32 years experience in all over Bangladesh electronics product sale and service.
Advance Features:-
Energy Efficient Ratio High.
Power Consumption just right.
Auto Clean and Washable filter.
Temperature Adjustment Digital.
Noise Level Very Low.
Super Quite.
Negative air ions deodorizing filter.
Dehumidification function High.
Deodorizing role.
Eco-Friendly System.
Compact & Smart Shape
High Efficiency.

3DAirflow.
Comfortable Mode.
Intelligent Eye.
Air Purifying Function.
Remote Controller with back-lit display.
LED Wireless Remote Control.
24 Hour On/Off Timer.
Auto Restart after Power Failure.
Self Diagnosis with Digital Display.
Air Filter: Auto Clean
 Anti Fungus & Bacteria.
| | |
| --- | --- |
| Origin | Fujitsu General Ltd (Japan) |
| Assembled by | Thailand |
|  Model | ABG36FBW / AOG36R |
| Exact BTU | 36000 |
| Coverage Space | 350 (sft) |
| Energy Saving Unit | Smart Technology (Japan) |
| Star Rating | * * * * * |
| Cooling Capacity 1 | 10.5 (Watts) |
| Cooling Capacity 2 | 35800 (BTU/hr) |
| Moisture Removal | 4.0 (Ltr/hr) |
| Airflow- High 1 | 1660 (M3/h) |
| Airflow- High 2 | 976 (cfm) |
| Power Supply | 380-415/3/50 (Volts/Q/Hz) |
| Running Current AMP | 7.0 (Amps) |
| Power Consumption | 4.10 (Watts) |
| EER | 2.56 (w/w) |
| Indoor Unit Net Weigh | 48 (Kgs) |
| Outdoor Unit Net weight | 80 (Kgs) |
| Noise Level (Indoor Unit) | 38 (dB) |
| Pipe Length Maximum | 50(20) - m |
| Operating Temperature | 50 Deg.C |
| Refrigerant | R - 410 (Gas) |
| Compressor | Scroll (JAPAN) |
| Warranty | 2 years on compressor and 1 year spare parts with free service. Not dust clean. |