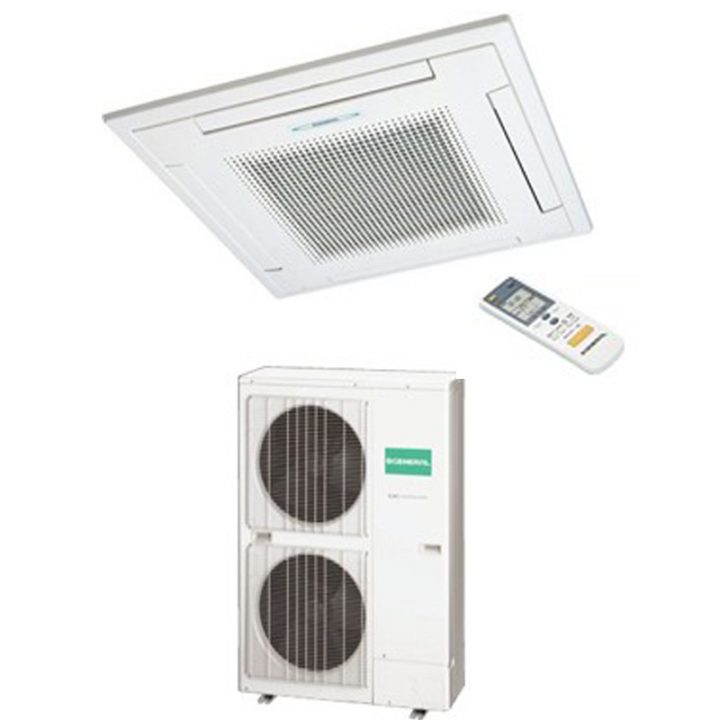 Cassette AC price in Bangladesh
General Cassette Ac 5 Ton price in Bangladesh I AUG54ABAS I

Fujitsu General Ltd. (Japan), Made in Thailand.
British Thermal Unit Tested.
Self-Imported, Since 1983
Super Cooling Mode.
Higher- Energy Efficiency  Ratio.
Higher-Air Flow System.
Eco-Friendly System.
Air Filter:Anti-Fungus & Bacteria.
Showroom: Dhaka-Chittagong-Sylhet

Contact: 

01712 – 960 393
"General 5 Ton Cassette Type Ac price in Bangladesh"
Fujitsu General Ltd is a leading Air conditioner and Home Appliance producer in the Japan. It was established in the Osaka, Japan many years ago. On the other hand, it is manufacturer in the Thailand. We are also importing General Cassette Type Ac price Bangladesh from Thailand. General Air Conditioner is the super power cooling machine in the Bangladesh. Maximum buyer wants to buy General Air conditioner. There are some different type's features and accurate specification. If you go to market for buy Air conditioner then you will see many and more brands. But, unfortunately, you will get 100 % authentic product except General Air Conditioner. General cassette Type Air Conditioner price Bangladesh is originally best and extreme cooling device. General 5 Ton cassette Ac is industrial Air conditioner and it has own best cooling capacity. It can cover larger space and airflow is very fast.
"General Cassette Ac 5 Ton price Bangladesh"
General Cassette type Air Conditioner is most popular product. It is use in commercially for large space. General Cassette Ac 5 Ton price Bangladesh is super cooling device. World class features and specific technical information truthful. There are some best features: Smart Energy Saving Unit, Noise Level Indoor extremely Low, Super Quiet, Auto Clean and Washable filter, Eco-Friendly System, Compact & Smart Shape, Air Filter: Anti- Fungus & Bactria, High Efficiency, 3D Airflow, Comfortable Mode, Intelligent Eye, Air Purifying Function, Remote Controller with backlit display, LED Wireless Remote Control, 24 Hour On/Off Timer, Auto Restart after Power Failure, Self Diagnosis with Digital Display.
Furthermore, We can say that General cassette Air conditioner 5 Ton price Bangladesh is extreme cooling machine. It has perfect btu 54000.So, you can buy with 100% authenticity. This is the best any other 5 Ton Air conditioner in Bangladesh.
| | |
| --- | --- |
| Origin | Fujitsu General Ltd(Japan). |
| Assembled by | Thailand |
| Model | AUG54ABAS |
| Exact BTU | 54000 |
| Coverage Space | 450 (sft) |
| Energy Saving Unit | Energy Saving Unit. |
| Star Rating | * * * * * |
| Cooling Capacity 1 | 13900 (Watts) |
| Cooling Capacity 2 | 47428 (BTU/hr) |
| Moisture Removal | 5.5 (Ltr/hr) |
| Airflow- High 1 | 1780 (M3/h) |
| Airflow- High 2 | 1048 (cfm) |
| Power Supply | 380-415/3/50 (Volts/Q/Hz) |
| Running Current AMP | 9 (Amps) |
| Power Consumption | 5200 (Watts) |
| EER | 2.67 (w/w) |
| Indoor Unit Net Weigh | 40 (Kg) |
| Outdoor Unit Net weight | 1152×940×370 (mm) |
| Noise Level (Indoor Unit) | 38 (dB) |
| Pipe Length Maximum | 50(20), m |
| Operating Temperature | 55 Deg.C |
| Refrigerant | R-22 (Gas) |
| Compressor | Scroll |
| Warranty | 2 Years compressor & 2 years Free Service with spare parts. (Not dust Clean). |