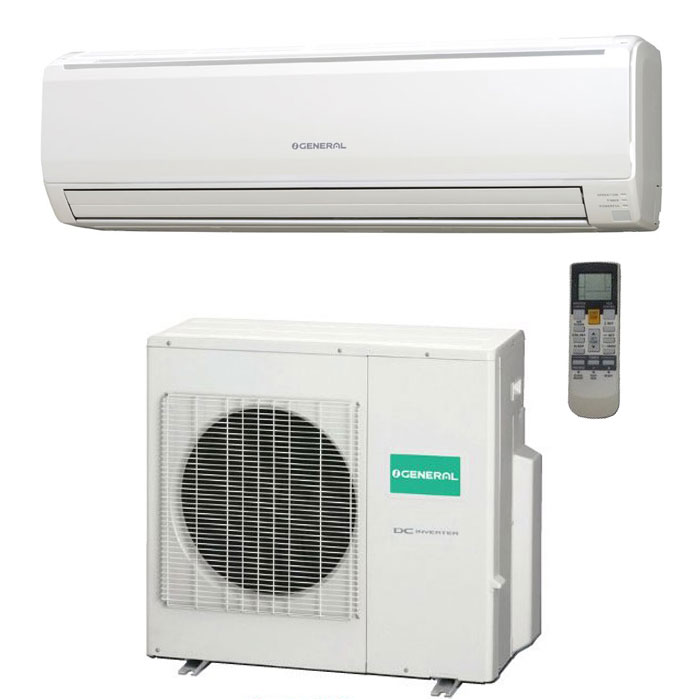 Split AC price in Bangladesh
General Split Ac 2 Ton price in Bangladesh I ASGA24FMTA

Fujitsu General Ltd. (Japan), Made in Thailand.

British Thermal Unit Tested.

Self-Imported, Since 1983

Smart Energy Saving Unit.

Auto Restart Function with washable filter.

High compitable with Eco-friendly system.

3D Air flow & Intelligent eye.

After 10 Days price may be change.

Compact & smart shap.

Showroom: Dhaka-chittagong-Sylhet.

Contact:

01712 – 960 393
"General Split Ac 2 Ton price in Bangladesh"
General air conditioner makes comfort for ease people, if you think to buy a General Split Ac 2 ton price in Bangladesh for your room or office with require space,  we are competent to gives this comfort out respected end user. Our product and service is zenith eminence and unique product because each and every item is be the owner of imported. General Ac builds up with high specification and world class features. Therefore, you do not find forever it. General Split Ac 2 ton price in Bangladesh has huge customer because it is use in Home or Office or in Industry. When you place your order in website then we will provide this product. Product originality and authenticity is our main target to satisfy our customer. All General Brand products come from Thailand. Our company reputation is higher than other supplier.
Product Features:-
Smart Energy Saving Unit.
Power consumption High.
Air Swing System Multi.
Cooling Capacity High.
Auto Clean and Washable filter.
Negative air ions deodorizing filter.
Temperature Adjustment Digital.
 Eco-Friendly System.
Anti Corrosion Body.
Compact & Smart Shape.

Air Filter: Anti-Fungus & Bactria.
High Efficiency Air flow.
3D Airflow.
Comfortable Mode.
Air Purifying Function.
Remote Controller with back-lit display.
LED Wireless Remote Control.
 24 Hour On/Off Timer.
Auto Restart after Power Failure.
"General Split Ac 2 Ton price in Bangladesh"
General Air conditioner is the largest and world famous Air conditioning company in Bangladesh. It has huge response and user experience. For that reason, "General Ac" is the top brand in Bangladesh. Product quality and product long lasting service warranty is excellent. We are the Distributor of General Split Ac 2 Ton price in Bangladesh. It has enormous demand in Bangladesh for personal use or commercial use. It will covered 220 square feet with 9 feet height. General 2 Ton Air conditioner model is ASGA24FMTA with environment Gas R-410. Super cooling ability and power saving is the main character of General Ac 2 ton price in Bangladesh. There are many world class features For example: Higher EER, LED Display, dehumidification function, Air swing system multi, Auto clean with washable filter, Air purification function, Auto restart function and higher efficiency. We have General Ac servicing center in Bangladesh with high quality expertise. We have General Ac price list in Bangladesh.
| | |
| --- | --- |
| Origin | Fujitsu General Ltd. (Japan) |
| Assembled by | Thailand. |
| Model | ASGA24FMTA |
| Exact BTU | 24,000 |
| Coverage Space | 160-240 (sft) |
| Energy Saving Unit | E-co Friendly (Advance Techno) |
| Star Rating | 5 |
| Cooling Capacity 1 | Watts (7,117) |
| Cooling Capacity 2 | BTU/hr (24,282) |
| Moisture Removal | Ltr/hr (2.5) |
| Airflow- High 1 | M3/h (1090) |
| Airflow- High 2 | cfm (650) |
| Power Supply | Volts/Q/Hz (220-240/1/50) |
| Running Current AMP | Amps (12.2) |
| Power Consumption | Watts (2560) |
| EER | w/w (2.78) |
| Indoor Unit Net Weigh | Kg (14) |
| Outdoor Unit Net weight | kg (50) |
| Noise Level (Indoor Unit) | dB (36 dB) |
| Pipe Length Maximum | m ,20(7.5) |
| Operating Temperature | Deg.C (55 Deg.C.) |
| Refrigerant | Gas (R-22) |
| Compressor | Hyper Tropical Rotary.(Energy Saver) |
| Warranty | 2 Years Compressor & 1 Year Free service warranty with spare parts. Not Dust clean. |